Hey guys and welcome back to Residual Incomer blog where I am helping people to build online businesses. In last article, I explained how to do market research analyst and how I did it for my business. And what the first thing that your online business needs? Yes, the website! Here in this article you will learn how to build a website from scratch for your new business or just for your blog.
Here are next steps you will need to take to create a website:
Create a cool business name.
Register domain.
Choose a web hosting and sign up for an account.
Set up website.
Pick a website theme.
Test it.
How To Create Cool Business Name for Website

First of all, you will need to get fresh and catchy domain name for you website that will represent your product or your business idea. Follow next steps below:
Make It Short – Domain name should be short, and the shorter is better. Otherwise, if the domain is too long, you can lose customers.
No Numbers and Hyphens – Don't use any numbers and hyphens, they are confusing for people and search engines look on this as a spam website.
Brand Name – Try to create a memorial name, people love brands!
Use Some Keywords – Try to use keywords that people usually put in the search engines. You can learn how to get a list of keywords in next article about keyword research!
Make It Easy To Type – People don't want to type long boring words in the address bar like: "AwesomeDragonGameApplication". Instead, you should think more creatively and think about the name of your website as a brand.
For example instead of the website like "AwesomeDragonGameApplication", you come out with next website names like: "DragonApp", "AwesomeDragon" or even "iDragon". People like brands and so search engines like them too. They prefer to rank brandable names on the top of search engine results than some random keyword name. Try to make a list of different business names and variations and then continue with next step below.
How To Register Domain

Register domain can be easier than you think. Get the list of names for your website you made in the previous step and go to GoDaddy to check if the name already exist. The great bonus of using GoDaddy, If the name doesn't exist, then GoDaddy will give multiple selections of available domains for registration. It's an excellent tool because sometimes it will show attractive available domain names that you never even think of.
Tip: Don't buy expensive domain names! They won't help you to get you more traffic or help you to rank better in search engines! It's marketing game to sell to people popular domain names or exact match domain name for product or business people are targeting which cost a lot more. But it will harm your ranking in search engines! Google released EMD (Exact Match Domain) algorithm that will penalize ranking if you have exact match domains unless they have big authority. In the long run, it's better just create your brandable domain name!
Which Domain Extension to Choose
You may notice there are plenty of different domain extensions exist for any purpose. The main domain extensions are: ".com", ".net" and "org".
Which intended to use accordingly:
.com – Intended to use as commercial websites, but in real life it utilized by any commercial or non-commercial websites and it's generally accepted as the standard for the domain extension. And it's my favorite domain extension too. Almost all of my websites have .com extension.
.net –  The idea was to use this domain extension as network infrastructure, but after many years people keep using .net for miscellaneous sites and also used when desired name is not available in ".com". I used them sometimes only if I unable to get a desirable domain name under .com.
.org – And the last top domain extension utilized by some organizations not fitting in other categories ( noncommercial). Also for nonprofits organizations and personal websites. I have seen people have been using for the open-source project and sometimes used by commercial entities. I only use this domain name extension when .com and .net are not available.
There are many other popular domain extensions like:
.info – Website with specific information related to the domain name.
.me – Created for local use in Montenegro, but later people started using this domain for personal namespaces and blogs
.co – The original purpose of this domain extension was to create local Colombian websites, but later on people started using this extension for companies and business around the world.
.us – This extension was used by United States government, but later they moved to .gov extension and now .us used by many local companies from United States. It's great domain extension for the local company name.
.ca – Websites of companies from Canada. If your business is located and do business within Canada, then it will be great choose.
.co.uk – Used by businesses and websites which only working within United Kingdom.
.com.au – The same as above this domain extension used by businesses and websites which only working within Australia.
I need to say couple words about new obvious domain extensions on the internet that slowly becoming more popular, but I don't suggest them: ".menu", ".bar", ".buzz", ".company", ".directory", ".email", ".guru", ".land", ".biz", ".recipes", ".restaurant", ".reviews", ".tips", ".today", ".zone" and many others domain extensions. There might be great in really long run. In my opinion they won't be too popular for next 5-10 years.
So which best domain extension I recommend for SEO (Search Engine Optimization) and traffic? Unlock bonus content below by sharing or linking my page to support me and find out the best domain extension!
As soon as you found available domain name for your website you can go ahead and register for free when you are getting web hosting. You will find information below about differences between different types of web hostings and which web hosting is the best one!
How To Choose a Web Hosting and Sign Up for an Account

Aright my readers! After you registered your new domain name for your new website the next step is to get web hosting. There are multiple web hosting types you can go with and I will explain about them below and tell you what is the best web hosting you can choose.
Different Types of Hosting
Free 3rd Level Hosting
Yes, it's free. But why companies offers free 3rd level domains? The answer is easy. They can post ads on your website and free extra traffic to other sub domains so they will have free customers. There are many limitations for you? First of all in most cases you won't able to put ads, affiliate links and make money from it. Second, there are a small amount of themes, plugins and widgets available for 3rd level domains. Where you can get it? Through web 2.0 websites like wordpress.com, blogger.com, weebly.com, tumblr.com and others.
Pros – Free hosting.
Cons – You won't able to monetize your website, unable to put your own ads or affiliate links. Really small selection of themes, plugins and widgets available.
It's the best option if you are just starting your website. Basically shared hosting means that your website is sharing resources of the same server with others websites. For example if you chose some cheap shared hosting, but they placed your website on a server with 3000 other websites and performance of your website will be way slower than if shared hosting have only 10 websites on it. But now days many host companies doing this to cut the cost and make some profit. There are some great shared web hosting companies on the market and I suggested the best ones below.
Pros – Best choose for beginners. The cheapest hosting solution and you can get really good shared hosting service from companies that I suggested below.
Cons – Shared resources. Most web hosting companies will put 3000+ websites on one server and it will slow your website load speed.
VPS Hosting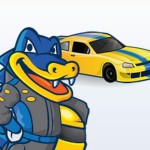 VPS means Virtual Private Server. What is it and how it works? It's a virtual machine (VM) and sold as a service by web hosting company and all resources of VM only executing tasks of your website. Each VPS have specific resources assigned to it, like: cpu, memory, hard drive, os and etc. It's like having another computer for you to use and you just using it as server for your website. Another thing that you can add as many websites you want and make it shared server for your websites.
Pros – Great for websites with big traffic. Can share multiple own websites. Easy to upgrade.
Cons – Higher price than shared hosting.
Dedicated Server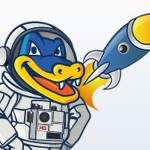 As you can guess it's really simple here. Yes, it's just a server dedicated only for your own use. Usually web hosting companies have some selection between server configuration that you can order. Dedicated server usually cost more than VPS, but If your website will get a lot of traffic than you definitely should get one of this. Also like with VPS you can pace as many websites you want on the server and it will just spread the load.
Pros – Great choose for websites with big traffic. Can share multiple own websites. You can get full server access and use all resources for you website.
Cons – Higher price than other hosting solutions and hard to upgrade.
Reseller Hosting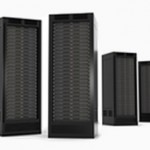 If you are building multiple websites then you should consider to get reseller hosting. It's a hosting account where you able to add many other shared hosting accounts. You can also buy them and sell as shared hosting to other people if you want. I have been using many different host companies who provides reseller account option and I suggested the best one below.
Pros – Great cheap solution if you need hosting for multiple websites in different locations and with different IP addresses.
Cons – High price. Each shared hosting account again will share resources with other websites.
Which Web Hosting is The Best One?
It's one of the biggest decision when you are creating a website from scratch. I spent a lot of time to research when I was looking for hosting company for each of my website property. Yes, website property. Each website it's an investment for your future and your business. After using about 20 different web hosting companies I came in conclusion. Never buy really cheap hosting service! If you are looking for great and cheap hosting service then I can suggest couple companies:
HostGator
Most of my big websites located under HostGator shared hosting service. Why do I like them? Despite it's a big company, they are still have excellent customer service. You can contact with support team right away through the chat window 24/7. And the second reason: website access time. One of mine biggest WordPress websites with couple thousands of article have quick access time. Bellow 0.1 seconds. I have been with them for a while and I think it's one of the best and cheapest shared hosting available. You can get shared hosting packages just for $3.96 per months! Plus you can get 25% extra off with special coupon only for Residual Incomer blog readers (ResidualIncomer25Off), you can check web hostings out here!
InMotionHosting
Currently I am using shared hosting service with them for my blog Residual Incomer. They have 2 locations of their data centers and you can compare speed of the servers dependents from your and customers location here. And the biggest bonus that you will get SSD drive for your server! Faster access time to your website files! I am suggesting to get their Power shared hosting package. I got more expensive PRO shared hosting package for my blog. You can check different inMotionHosting packages here.
BlueHost
This company is the sister company of HostGator and it have been also really reliable and fast for me. Many other entrepreneurs also recommend them. The starter shared hosting account starts from just $3.95 per months! You can check them out here!
As you can see all of above suggestions only for shared hosting. If you are looking for great VPS hosting or reseller hosting then you can to check out LunarPages company. But for beginners I suggest to just start with shared web hosting and then you can upgrade.
I am only suggesting hosting companies which I have personal best experience and in my opinion and experience they are the best ones.
After you ordered hosting service for your new website then you need to setup your website! I will show you how to do it below in 7 steps!
How To Set Up Website with WordPress

A lot of people straggling to set up their first website and I will show it how to do it easily! There are many different website creation tools like: WordPress, Drupal, Blogger and etc. And the most and simplest way to set up and manage your website with WordPress! Yes, it's quick and it has support of best themes, plugins and widgets! For now it's the most popular website creation tool available. Most hosting companies provide installation of WordPress right through your web hosting control panel.
Click to Install WordPress through control panel
Add website title
Create your username and password
Add your e-mail
And choose any available theme
Click install button
Go to your new website!
And that it! Now you can go to admin dashboard here http://your-website-name.com/wp-admin/. Log in with previously created username and password. Here you can create new post or new page. Also you can add custom logo if you want and you can update your theme and add new plugin there. If you would like to get best and faster them then I will recommend Swift Theme. I am using this theme myself on all of my blogs and I able to achieve the best website speed! If you are looking to optimize speed of your website then I recommend you definitely check out Swift Theme and you can try it for free for 45 days! My Google Insight score is about 90 of 100.
My recommendation of best free plugins to install:
My recommendation of best premium paid plugins:
EasyAzon – Awesome plugin if you doing amazon affiliate sales on your website. You can find products you want to offer on your website. Plugin will help to cloak amazon links to make it more beautiful like http://your-website-name.com/get/some-product/ instead of http://amazon.com/product/some-product/.
LeadPages – I recommend you to start creating e-mail list for your website. And how to do this? This plugin is the best one to generate leads with awesome different graphic pages to get more attention of potential customers.
OptinMonster – Did you see pop up to sign up for email subscription, slide in box on the right-bottom corner and subscription box on the bottom of each post? This is how I am generating my email list. I found out it's the best pop up sign up tool available on the market.
Testing Time

After you done with setting up your theme, all plugins and widgets you may wonder what to do next? Test out your website of course. Load your website to check if everything looks awesome and working fine. Check it on multiple devices: laptop, tablet and on your fancy cell phone. What to do if you don't have any table or cell phone laying around? You can do it easily with Window Resizer add-on for Google Chrome.
Congratulation you just build website from scratch for your new business! I hope you enjoyed my tutorial and I am interested to hear about what WordPress themes are you using and what score did you get and what plugins you have been using for WordPress and why.
The next step should be really obvious: create content for your website! It doesn't matter if you are professional writer or you don't even know how to write! You can hire writers to write articles and content for your website through Elance just as low as $3 per 500 words. I have couple writers working for me about for the same price and they are doing descent job. I will have article how to hire great writer for your website later. But before it, you should create titles of pages and articles for your post. Did you know that there are billions websites and articles on internet? If you type in Google "How To Build a Website From Scratch", it will give to you 35 millions results. So how to rank and be on the top on the first page on every search engines? You need to do keyword research for your titles and you content! In next article I will explain how to do it. Meanwhile if you are interested in my articles and tutorials you can join to my newsletters below and get on the top of my latest updates! Also you can follow me on Facebook or Twitter!
Summary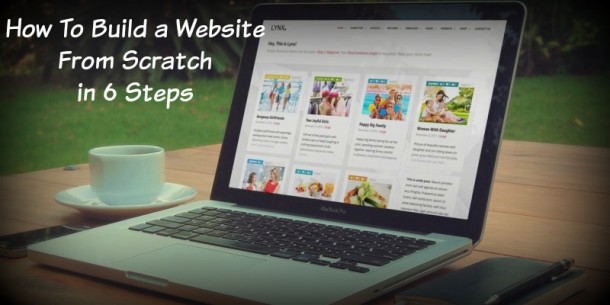 Article Name
How To Build a Website From Scratch in 6 Steps
Description
You will learn in this article how to build a website from scratch, find cool domain name, register it, setup website and test it!
Author