Welcome back to Residual Incomer blog where business ideas are born every minute. What does make a business successful? Great market research analysis of course! Without proper research, you won't find the business niche where you can easily compete with others. For example, you are trying to create your social network. Who are your competitions: Google+, Facebook, Twitter? It's too broad, but with correct in-depth market analysis and keyword research you will able to nail it.
In this article, you will learn next:
How To Do Market Research
What is Domain Authority
How To Find Competitors Weak Points
And I Shared My Market Research Experience
How To Do Market Research
Remember I was talking about the table with business ideas in last post? If you didn't make the table with prioritized business ideas, then you may be interested to go back and take 5 minutes of your time to make it. After you got it right, get top ideas and adopt a first look at search engines like Google, Bing, Yahoo and major social networks like Facebook, Twitter, Google+. Do a quick look up if someone is already doing it or doing something similar. Write down their website addresses and deep in with domain authority analysis.
What is Domain Authority and Why It's Important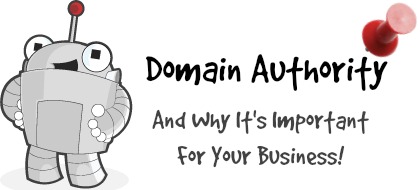 To measure website power and popularity in the search engines company by name "MOZ" created a tool which able to measure domain authority. And domain authority measured by many factors that I will enplane below.
The main domain authority factors are:
Related Backlinks – The primary factor of website popularity in the internet is backlinks to the website! Of course, if people talk about the website or business then they will link to them. It's like you know about an excellent family restaurant that someone suggested to you. But not all spammy backlinks, only related backlinks representing what the website or business about. Otherwise how search engines will understand what is your website about? To increase the authority of local restaurant people will spread the word about the delicious food they serve and won't tell about awesome designer shoes restaurant sells.
Domain Age – It's not about how old the website domain, it's about how old the website content on it. Domain can be created 20 years ago, and content published  only four days ago. Of course, it won't be popular right away.
Content Size – Content is the king! If you are reading for long time your favorite blog then it's mean website provides valuable information for you and people will spend more time on it.
Social Popularity – People like to share information through social networks. For example, you liked a product, website, article, picture or video and then you share it with your friends. More likes, shares and comments on social networks about your product or website the more popular product and your business will be.
To check domain authority of potential competitors you can install moz toolbar for Google Chrome or Firefox or use their online version on their website. It's the great tool, and you can find out quickly domain authority score from 0 to 100. Usually, if domain authority below 25 then you will easily bypass them. If domain authority between 25 and 40 then you will need to do some work and backlink strategy to bypass this website. Every domain authority above 40 consider as the authority website, and it takes time and afford to compete with them, but it possible easier than you might think. I am already working on domain authority improvements, and I will cover it in many case studies how to do it. But let's don't talk about it now and get into weak points research below.
Find Competitors Weak Points

Time to find weak points of your competitors and find out if your business can by pass them. You will need a list of what do you like and dislike about current products or services available on the market. Then it will be easier to get idea what areas you can improve to compete with them. Get information about appropriate prices for a product of services your competitors offer. Another step is to figure out if you can come out with better price and compete with them.
You can create competitors table for each of business idea that you came out. Add columns "like", "dislike", "improvement", "minimum" and "average price". The main point of it to find out your product advantages or what can be improved to create best product available on the market. Then it will help you to decide which product or service to choose to continue to work on.
You may ask: "But why do I need to create a similar product if there a lot of competition already on the market"? Take for example Yahoo, AOL and AltaVista search engines existed for long time before Google step into the game. Right now, Google is number 1 search engine in USA. How did they do it? They found weak points and made a better product. Eventually, they took over most customers from competitors.
In the end, you will need to complete next phases:
Do market research
Find out weak points of your competitors
Write down advantages of your product and add improvements to your product to cover competitors weak points
Market Research For My Business Idea
Would you like to find out about my market research experience and unlock my checklist if the business idea will succeed? Please support me by sharing or liking this page to unlock the bonus info below!
Alright, after you finish with market research and got the list of ideas and features of your product then you can move to next step: creating website for your business or for you product! It's really easy to build a website from scratch than you think. I will help to you with in depth tutorial in next post. Meanwhile, to be on the top of your business game, subscribe to my newsletters below and get latest news and updates from me.
Did you like the article, please share it through social networks and follow me on Facebook and Twitter. I am also interested and really excited to hear how are you doing market research analysis for your website or business. Please share your thoughts and market research ideas in comments below!