Welcome back to the 3rd post of Residual Incomer blog: 24 online business ideas.
In last post, I was choosing what business type to choose online or offline. You should check it out if you didn't have time to read it. It will help to decide what is better for you. Anyway, I decided to take the online business road, and I am pretty happy and excited about. Now I need to brainstorm all ideas that I have and prioritize them.
How To Generate Profitable Business Ideas
How I can make money online, you might ask? Easy than you think. There are plenty of choices. But first you need to figure out what are you interested to do and what are your special skills. Don't say that you don't have special skills, everyone has them. To identify your special skills let's start with what do you like to do?
Do you like travel? Most people do. Then you can make travel website as a blog with travel information and interesting articles. You can add advertisement and affiliate products, even create travel service to monetize blog like this. The same you can do with photography, fitness, any sports, photography, cell phones, other electronics. Even if you are a mom that stays at home with a kid, you can write a book of tips how to take care and grow your baby. Got it?
You just need to sit down and write down all of them. Then create a table and add next columns: "interest", "profitable", "value" and last one "priority". Values in each column can be from 0 to 10.
Why do you need this columns? You will work in a business that you are interested in, and you don't want to spend your time if it isn't profitable. For example, you like custom stuff and different styles of laptop bags. You work hard to create a business that sell "personalized custom laptop bags", but after business got traffic and sells you figure out that it didn't make much profit. Instead, you need to do market research and understand if it worth your time and investments. I covered how to do market research in next post.
What's up with "value" column? Why it there and why we need it? I think each business can give value to other people. For example dog training website. It's bringing value to people, they can get information how to train their dog. And here is the bad example: website with a collection of picture of Justin Bebier or just another wallpaper collection website. What is the value of this business? I will say minimum if none. It's your call how to rank this column as well.
The priority you can calculate in next complicated formula, get your calculators! Just kidding. Business priority idea formula:
"Priority" = ("interest" + "profitable" + "value") / 3
Then you can sort out the table by priority and go to next stage.
24 Online Business Ideas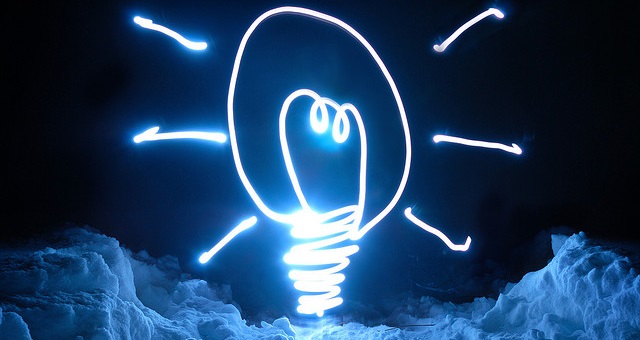 Content Websites – Blogs with specific information that helps people or they are just interested to browse it. And you can monetize with Google AdSense or with other similar ads platform. I will do case study article in the future, just stay tuned and subscribe to my newsletters below! How to do a market research, create a website, choose posts and articles and add AdSense advertisement.
Amazon Affiliate – You can sign up for Amazon affiliate program and create websites for specific niches where you can write reviews and compare available products from Amazon.
Software Products – Small software that will help people in their work or daily routine.
Apps & Games – Flappy Birds game was making $50k per day. Yes, per day. This market is huge. But it's hard to compete there since 100 and even 1000 apps and games releasing on the app store every day.
Product Subscriptions – Website where people can subscribe for specific products. For example take wine delivery. You can create authority website with a blog about wine, contact different wineries so visitors will able to order wine from there. Then the website will be middlemen. Or better if you create your product and ship it every month.
Software Subscriptions – Provide software as service to people for a monthly subscription. Can work as the business model above.
WordPress Plugins – Do you have idea how to improve your or someone else blog? Create a plugin for it make it either free or pay version. Even in the free version you can make money. How? Sell features in products inside the free plugin.
Forum – I bet you spent some time on the forums. Why not create your own? Internet full of different forum based websites. You can create forum related to the niche that you are interested in and participate there. You can offer some products, add ads or be an affiliate for related product from this niche.
eBook – Write eBook, either guide, tips or just a novel and sell it on amazon kindle store.
Writing – You can write tutorials and guides for websites like eHow.com, About.com, HubPages.com. For example, eHow pays a percentage of advertisement income from articles posted by writers. Another great thing that they will pay for a long period of time. Can you imagine if you write some articles and will get paid every day for next ten years? Awesome, isn't it?
Stock Trading – Get involve in stock trading business. There a lot of multi-millions in the world who make money only from stock trading. Take example of Warren Buffet. You can create your strategy and or just do daily trading. I made over $10000 over three months doing stock trading in spare time. I wasn't doing it every day, but on average I was making around $200-$300 per day doing daily trading for 30 minutes per day.  I will make a post in future about my experience.
eCommerce Store – Open eCommerce store and sell products there. Every day more and more people prefer to shop online. And I bet you are the one of them!
Amazon Fulfillment – Buy a product in bulk and resell them on Amazon. The benefit here: Amazon will do shipping for you and you just pay small fees to them. You can sign up for Amazon fulfillment program here.
eBay – Similar to Amazon fulfillment model, but you will need to ship each product yourself. I had eBay business for a year, and I was making $3000 per months in profit easily from it.
Photography – Did you know that you can sell your photos online? Yes, each picture online you see is actually cost money. There are websites where you can buy a picture for you website or blog to make it pretty and photographers can sell their amazing photos.
Make a Movie – Really! Yes, you can make your own movie! Would you love to be in the movie that you actually made and have a role there? And maybe become a movie superstar! I bet yes! You can make short movie and post it on amazon!
Contractor Agency – You can find people with specific education and experience then sell them to big companies.
Consulting – Provide online consulting service in the niche in which you have experience in and love everything about it.
Online Courses – If you have experience or passion about some particular niche. You can create online course and convert to great online business.
Create New Product – You can create product that not on the market yet in the niche that you are specialize or interested in. You can outsource pretty much everything. Design, engineering part, find and send to some factory in china to start producing. Then you can create website and promote your product or sell it on amazon with amazon fulfillment program.
Mastermind Website – You can create website, forum where people can get information from each other in particular niche and pay membership fees for this. For example mastermind community for people who is creating games and apps for phones. They are benefit from each other, sharing ideas and what work today on the market.
Deals Website – You probably use one of this websites. Everyone is trying to get best deal and buy product for the cheapest price they can find. What do the do? You are looking for coupons for particular product you are interested to buy and you can find out them on some deals website. How do they make money? Usually owner of website has affiliate programs with each store and company and if they refer to buy product then they will get % commissions.
YouTube Channel – Yes, you can make money with YouTube. Did you know that YouTube actually the second biggest search engine in the world after Google? Yes, it's! You can create your own YouTube channel and make either video guides and tutorial about the niche you are interested in or have some funny channel that will attract normal Facebook or Twitter visitors. You can drive traffic to your channel either through YouTube, Google or social medias. One hint is here: Do you know that Google prioritize YouTube videos in the search results? Yes, it does. Why? Because Google owns YouTube and they actually make money on ads that they post on search results or in the YouTube video. How you can make money on YouTube? You make a video, post it on YouTube and sign up for their advertisement program.
Podcast Channel – Are you one of the person who is listening podcasts on iTunes or other websites? If not then you have been living under the rock. Here is why: most popular blogs have podcast channels they drive traffic from different sources like: search engines, social networks, iTunes, YouTube and other similar websites. How are you able to create online business and make money on freaking podcasts? Easily! Choose your audience (niche), start driving traffic to your podcasts and covert them o customers. After it you can get sponsors that you will mention couple words about them at the end of podcast. Another similar hint from YouTube business model: iTunes, SoundWave and other similar websites are search engines!
Generating residual idea is the one of most important steps in creating your online business. Why? If you choose wrong idea or priority then either you will lose some money or will just spend your precious time and need to pick another idea or niche. This is why you need to spread by different online business models and different niches!
11 Internet Business Ideas I am Working On

Are you curious on which business ideas I am working on? Support me and unlock bonus content below by sharing or liking this page!
This is the current list of online businesses that either I am working on or I am planning to work on. Please leave a comment below what business ideas for online world you able to come out or want me to make case study about it in future.
Internet is a big source of traffic that you can drive to your website to sell your product, services, subscriptions or just put advertisements around. For this we need the main component here. The website! Yes, you didn't know that every single business has a website? Why? To drive traffic and covert it to customers! Learn the last sentence! To create successful business you will need customers. How can you get customers? Drive online traffic to your website! Traffic is your potential customer! I will explain you and you will learn how to drive traffic to your website. But for now let's go back and check how to do the research for your potential business ideas.
The Next Step: After You Pick Your Business Ideas
After you drew your table with online business ideas and prioritized them, pick the top ones first. And follow-up with me in the next step: you will need to do a market research analyst and find the profitable niche that you can succeeded easily! I will help you with next article!
Are you interested what will happen next? Will the new Avenger movie come out on the screens with me in one of the roles or you are interested how to do research of your new business idea? Just subscribe for my latest updates and follow me on Facebook or Twitter!