Best Online Business Tools
Are you looking for tools and resources to make your website for your business successful? Then you are in the right place! Here I will add all tools and resources I am using for my online ventures.
Disclaimer: Please note that some of the links below are affiliate links, and there is no additional cost for you. I will earn commissions if you decide to make a purchase. I only recommend and suggest the tool that I have a great experience with them, and they help me in online businesses.
Best Hosting Service For Your Website
Your online business starts with the website and what your website needs? Best performance and reliable hosting of course! Below you can find hosting company that I am using for my websites. You can read one of my tutorials how to build a website from scratch in 6 steps.
HostGator

Multiple of my websites using HostGator hosting, and it was one of the most reliable hosting I have been using. They provide 24/7 technical support through the chat, and they have been helpful when I have some issues. Plus you can get 25% off when you use my coupon. Please share the page below to unlock the coupon.
BlueHost
Many of my websites using BlueHost and this company is the sister company of HostGator, and it have been also reliable and fast for me. Many other entrepreneurs also recommend them. The starter shared hosting account starts from just $3.95 per months! You can check them out
here
!
InMontionHosting
I am using this hosting service for my
Residual Incomer blog
 and it runs on SSD. It provides best performance for my website and access time. They also provide 24/7 chat technical support, and I think they are the best one by customer support. One of the awesome thing that you can choose between 2 data centers (west coast and east coast) where you want to place your website. You can get InMotionHosting
here
.
---
Widgets and Plugins for WordPress
Search Engine Optimization Plugins
Google XML Sitemaps – If you want new pages of your website visible by search engines right away after you publish it then you need to install this plugin. It will notify Google, Bing and Yahoo search engines of every single new post or page you published or updated.
SEO by Yoast – Would you like customize title and meta description of each post/page on your website? Then you must install this plugin. Btw it also includes sitemap notification option so you won't need previous plugin then.
---
Website Speed Optimization Plugins
WP Total Cache – This plugin you must install on your WordPress website to at least double your website speed! If you need help to set it up just leave a comment or contact to me.
EWWW Image Optimizer – If you want to increase your website load speed then you need to reduce images size. This plugin will help you to do it automatically.
Unveil Lazy Load – The only one feature of this plugin it is to load images on your website when they only visible to the user. This plugin will save load time for your visitors.
---
Social Sharing
SumoMe – Have you seen this beautiful share buttons on the left? This is SumoMe plugin. It contains many small features like sharing, heat map for your site, email opt-ins, analytic and more.
Social Locker – Do you want to increase social sharing of your pages and posts? Then it's good idea to use Social Locker to hide bonus information on your website and visitors can access to it by sharing or liking the page.
---
Page Creation Tool
Visual Composer – It's cool page creation plugin. You can create custom looking pages with drag and drop, and you don't need to have any coding knowledge.
---
Landing Pages
LeadPages – I am using LeadPages to convert my traffic. They offer a list of page templates to convert your traffic to your customers. Currently, I am driving traffic from social networks to my Lead Pages where I offer some free product to get email subscription.
Email Subscription Conversion
OptinMonster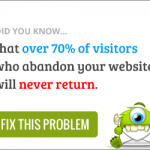 If you are looking for a great traffic to email conversion plugin than you finally found it. It's so far the best plugin that I have been using for email conversions. Have you seen this pop ups when you visited my website or slide in from the bottom and after each article subscribe me window? Yep, this is OptinMonster.
---
Others
---
Email Services
MailChimp – It's the cheapest service I have been using. I am using MailChimp to store email lists of my websites and great service for newbies. Why? Because it offers free service for up to 2000 email, but it has some limitations like unable to send out automatic email when new people subscribe to your list. If you want to get access to all premium features, then I suggest you to sign up for paid account and like I said it's the cheapest email service that I know. If you know cheaper one then please suggest.
---
Keyword Research Tools
LongTail Pro

Keyword tool made by Spencer Haws. An excellent tool which base on Google Keyword Planer API. You can get suggestion right away for different keywords, and you can get keyword competition rank. You can get free ten days trial here!
Market Samurai – It's an excellent keyword tool alternative to LongTail Pro and with it you can straightforward outrank your competitions.
SEMRush – I love this tool! Why? I can find all keywords that my competitions are ranking for in search engines. I am also using it to get low competition keywords to outrank my competitions easily.
Free Keyword Research Tools
Are you looking for free keyword research tools? Just like this page to unlock the bonus content below!


---

Online Analytic Tools

Moz – If you never heard about Moz then you probably lived under the rock 🙂 It the biggest SEO company and now they came out with their tool which includes: keyword difficulty tool, rank tracker, website analytics, domain and page authority tool and more. You need to definitely check it out.
Unlock bonus content to get 90 days free trial!

MajesticSEO – Do you know how many good links and domains linked to your website? You can get all data from MajesticSEO. What new backlinks your website get and what backlinks your website lost and a lot more.
SEMRush – Did I mention SEMRush in Keyword Research Tools? Yep! And it has many different special competitions analytic features. You will be happy with it like I am!
Ahrefs – It's similar tool like MajesticSEO it has great feature of tracking all backlinks and more.

---

WordPress Themes

Swift Theme

The fastest theme for WordPress ever. Below you can find stats from my authority website. I am getting 99 out of 100 perf grade from

pingdom tool

 and 92/100 from Google Insigth tool and it load in 0.3 second! I bet I can do better after some tweaking.

---

Images & Photo

iStock Photo – You know you need to use images on your website to make it attractive and make your content easy readable. And you know that you can't just use any picture that you found online because its illegal and photo providers can charge you with big fees! I suggest you sign up for monthly subscription with iStockPhoto and pay as low as $0.22 per photo!
Dollar Photo Club – If you would like to pay as you go then Dollar Photo Club will be excellent choice because you pay $1 per picture and no need to have monthly subscription.

---

Website Analytic Tool

Google Analytics – Tools that each of webmasters should have it for website analytic purposes. You can see how many visitors and views you are getting. You can find people behavior on your website, from which country they came from, what device are they using and a lot more
Clicky – Alternative to Google Analytics if you don't like to share info with Google then I suggest you to use Clicky!

---

Monetization

Google AdSense – Are you looking to monetize your website with Pay Per Click ads? Then Google AdSense is the best program ever! The pay big and most clicks I am getting that earn $1 per click.
Amazon Affiliate – Do you want to suggest items available to purchase on Amazon? Then you definitely need to check it out Amazon Affiliate program. You can see in my incomer reports that I am using this program on many of my website and I am making passive income from it.

ShareaSale

I am using this affiliate provider to drive affiliate sale from Flippa, OptinMonster and others.

---

Test and Promote Your Product

---

Outsourcing

Elance – This website was the main source of hiring my writers and designers. You can find writers as low as $3 per 500 words and you can find quality results!
oDesk – Another alternative to Elance where you can find writers, designers, programmers and etc. I have been using it regularly as well too.
OnlineJobs.ph – This is number one place if you are looking to hire full time virtual assistants, writers, designers and coders.

---

Books I Recommend

4 Hours Workweek – This is a book by you must to read! Do you want to find out how to make money online and have free time for yourself and your family.
Rich Dad, Poor Dad – Robert Kiyosaki wrote this book to educate children how to invest into business and work smarter.

---

Accounting For Your Business

FreshBooks – Are you running business and have problem with filing your income and expenses for tax purposes? Then you must check it out FreshBooks 30 days for free!

---

Video Creation Tools

ScreenShare (PC) – Do you want to create video tutorials for you audience, customers or employees? I would like to share software that I am using to create video for my employees: ScreenShare!
ScreenFlow (Mac) – If you are lucky Mac user then you definitely need to check out ScreenFlow. It's alternative of ScreenShare software.