Hey guys! I hope you enjoyed reading my first income article and wrap up of 2014. Today I decided to write a short article about how to do content writing for websites, and you will learn here techniques I am using.
First of all of course you will need to do homework: pick up a niche for your website, do keyword research and create a website and then start producing great valuable content. Then take a list of long tail keywords, sort them out by difficulty using MOZ tool and start producing posts and articles beginning with easiest keywords. And pretty much that it.
Nope… I was just joking.
What I am usually doing: I am using Brian Dean Skyrocket technique with a little twitch. I wouldn't re-write his article, and you can find whole in-depth tutorial there. I will explain what I am doing different below.
How To Build an Awesome Content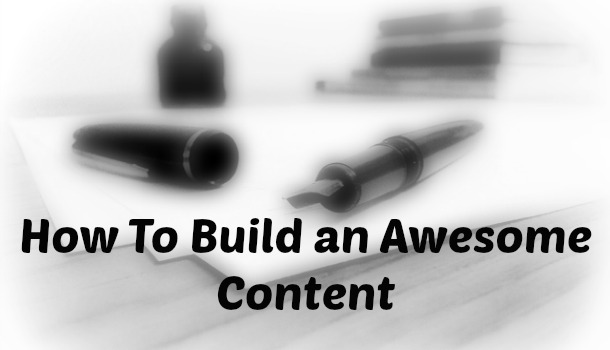 Add Missing Values and Gaps
Adding missing values or gaps, it's the suggestion from Brian Dean article.
I am using buzzsumo tool to find the top shared articles and posts related to my keyword. I pick the 5-10 of them and analyze them. What the best ideas I can use in my article and what is missing. Yes, you need to create better content by adding new value to your article.
Also, I am checking and analyzing top results on the front page of Google the same way like I do with buzzsumo.
Always Write Meaningful Headings and Subheadings
To begin writing open your word document, WordPress or whatever you are using for writing and put in the title, headings and subheadings. It will easier to write an article, and you won't be confused what to write about next. This also makes your article more readable, and readers can just skip couple paragraphs and find information easier that they need.
Add Images and Videos
People don't like to read all materials with plain text only. Add some related images and video in your content and it will not only boost your ranking, but also increase readability for your content.
Make Some Lists
Make some bulleted or numbered lists in your article for better ranking and it will be more user-friendly.
You don't want to read the ingredients for the recipe article. You wish to have a list of all elements in the list. Or the same with the step by step article where numbered lists will help your readers.
Add Comparison Tables
To compare products, services or other stuff, you can use tables in your article to make your content fresh and easy to read.
Keep Your Content Short
When people come to your website, they need to do next action in 6 seconds. Is your homepage or navigation bar user-friendly? Does people can navigate through your website without a problem and find information that they are looking?
I suggest keeping homepage short and user-friendly because like I said above it takes only 6 seconds for a user to decide if he will bounce or stay.
And People Loves in Depth Articles and Tutorials
Did you know that Google loves long articles with at least 2000 words? Here SearchEngineJournal did some research how 1000 words vs 2000 words content ranks in SERP.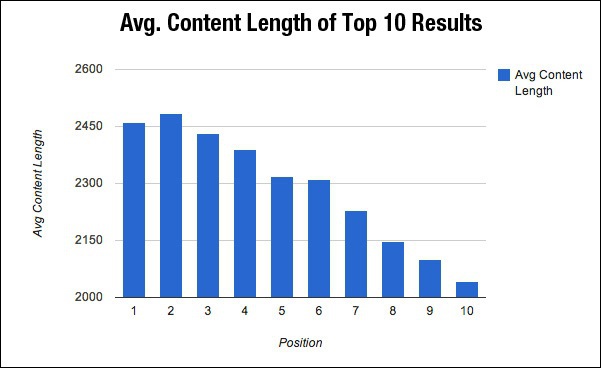 As you can see from the graph top five results have connected with an average of 2000 words. It's more matter if this in depth readable content. The more people stay on your website reading the article; the better average time spend on your website will be and your content more likely to engage your reader to share the article and leave a related comment.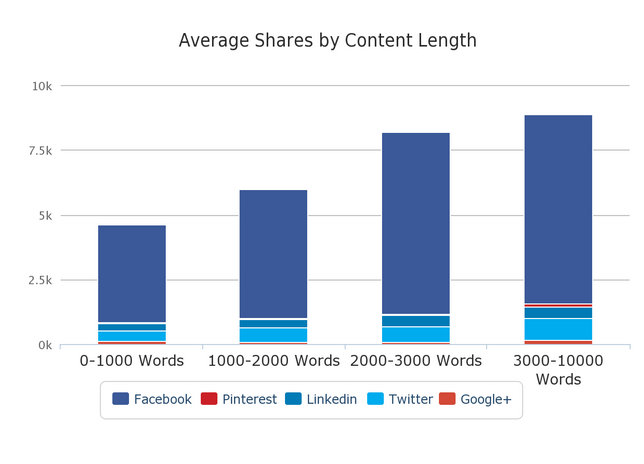 Their study shows that in-depth content has more shares. More shares = more traffic for your website.
Of course, if your article contains many spammy and non-sense words then it will hurt more.
The conclusion from here: write only related information and write an in-depth article when need it. People love in-depth explanations.
Provide Case Studies, Research, and Statistics
Do you like case study and graphics from above? Yes, this what I am talking about. Add some case study or research to your article to make it more original and unique. It's even better if you can make your case study.
Add Quotes To Your Content
To make your content shine and be more readable, you can add some quotes from other related websites.
Focus on People and Not Search Engines
Don't write content for robots! Search Engines evolve every day and they more likely to bring on the top content that more oriented for users and not for robots. People won't like if you add some hard readable long tail keywords to rank the content.
Have a Personality
Every writer has the personality. So your website will have its personality too. I am the only writer for Residual Incomer, and I hope you guys like what you read here. I am trying to add some conversation between me and you (my reader). Sometimes I am adding some jokes; you might don't understand them, oh well, my bad 🙂
People usually like to read personal stuff and content written by human and not some research writer.
Keep Your Readers Engage
As I said above: Do you want more traffic to your website? Make your content shareable and make people generate comments too. Also, connect with other bloggers in your niche.
Show Some Respect To Other Bloggers
If you know, some blogger in your niche who has relevant information for your article then link to them and quote some of their sentences. Like I did above with Brian Dean and link to his Skyrocket Technique and then link to SearchEnigneJournal to their test study.
After you publish your article, email this person with notification that you just published your article where you mentioned them.
Generate Comments
Do you want to double your content size? The easiest method will be to generate comments in each article. How to do this? Ask questions, suggestions or just people experience about the subject and they will auto generate your comments. Don't forget to reply to each comment to be more active.
Remember: only relevant comments will help you. Don't add spammy comments to your website, it will only hurt your ranking.
Do you want to increase traffic to your website? Yeah, everyone wants! Make your content shareable, so your articles will go viral over social networks. I am using Social Locker to hide bonus or secret content, and people can unlock it by sharing it. You might see it too in my articles.
Do not Forget To Add Call to Action
What the purpose of you website? Is it some business or just a blog? If you have business website and you are offering some products or services then add visible call to action buttons and text that will make people to click on the button.
Or if you are blogger then you probably collecting emails for your newsletters then you should definitely include call to subscribe for your newsletters in the article. I use OptinMonster and it placed at the end of each article banner to subscribe for my newsletters. You can check it out at the end of this article too. But before I am trying to engage readers so they will have some reasons for them to sign up.
Where I am Stuffing Keywords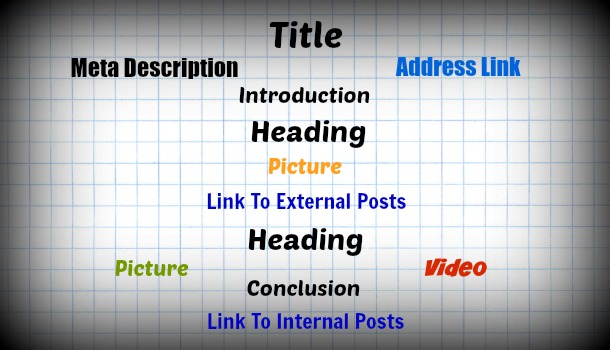 You already have keyword that you want to target in your article. And I suggest you to get related long tail keywords too so you can target multiple keywords in your article.
I spread keywords by next priorities:
It will be the main keyword.
Couple related long tail keywords.
Multiple different synonyms of related long tail keywords or just related keywords to your main subject.
Then I am adding this keywords by priority in the article.
Neither of this priority keyword should go above 1% of your total content.
I suggest to use next rules by priority:
Up to 2-3 keywords in article and no more than 0.5% of you total content.
Up to 3-4 keywords in article and no more than 0.5% of you total content.
Up to 5-6 keywords in article and no more than 1% of you total content.
Trying to be safe and not over stuff keywords. Otherwise Search Engines will hate you.
Alright, let's talk about where to add your keywords in the article.
I have word document cheat sheet for my writers that they use to write article and where to input the keywords. If you are interested to get it then unlock bonus content and download the file.
The Title
Title or H1 heading tag is the main target for your keyword. I usually add 1st priority keyword there (main keyword). It's better if the title have your keyword in the beginning, search engines will give boost for this.
Hint: Search Engines display only up to 65 characters in title. Try to be short and at the same time interesting. Add some numbers in the title like "How I Increased My Traffic by 247%". People loves odd numbers. Idk why, psychology.
Headings Are Awesome
I am talking here about H2, H3, H4, H5 heading tags. I prefer to add 2nd priority keywords there. And I usually just do it for H2 tags and for H3, H4 and H5 heading tags I add sometimes 3rd priority keywords.
Content Address Link
Did you know that Search Engines also read the link and look for related keywords over there? Yep and you can see in the SERP the keyword is highlighted. I prefer to add 1st or 2nd priority keywords.
And get rid of date stamp in your link. It takes only space in the link address and it only can be beneficial for Google News if you will target it.
Also remember the link should be short. I think up to 65 characters.
Pay Attention To Introduction and Conclusion of The Article
Search Engine also like to read first and last paragraph to determine what the article about. You need to include 1st or 2nd priority keywords in the first paragraph of introduction and in the last paragraph of conclusion in the article.
Or Use Meta Description
Did you know that SERP shows up to 160 characters from Meta Description and if it doesn't exist it will show first 160 characters of the article. This is where you determine where to include the keyword, in the beginning of the article or in Meta Description. I usually prefer to add in both and I always use Meta Description field. You can install SEO Yoast plugin to modify Meta Description field.

As you can one of my articles about Online Business Ideas show up in Google SERP for search query: "Residual Business Ideas". And instead of meta description it shows first paragraph of the article and it gives ranking because of I have part of query in title, in the link and description.
Please Do Not Forget To Add Pictures
Images are really powerful in your content. People can find you through Search Engines where they look for images and it will boost your traffic.
Add related pictures to your content and add 1st or 2nd priority keywords to the ALT text and image link.
Link To Internal Posts
I usually like to do it in the beginning or at the end of the article. Because I can at the same time have my main keyword there and at the same time link to another post to.
Link To External Posts
I prefer to use 2nd and 3rd priority keywords somewhere in the middle of the article for references to other related blogs like I did here in the beginning. Ops… Yeap, I had to do it in the beginning in this article.
Also find one of the secret where Search Engines look for keywords
Add Some Video
Add some related video under H3 tag and it's better if you made video by your self. Add some 2nd or 3rd priority keywords in the h3 tag and in title of the video.
At The End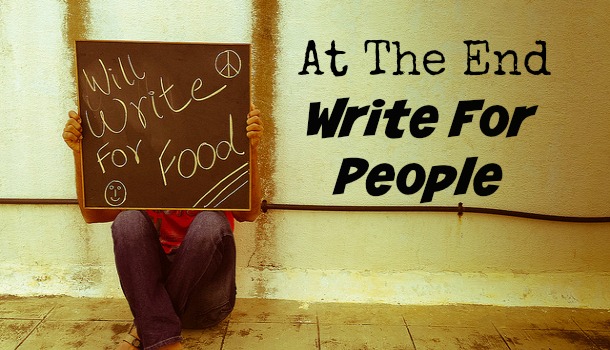 Alright guys! You just made your first best content and what do next?
Check Grammars
Check your grammar in the article. Sorry guys, I know I probably have a lot of different grammar mistakes, but English isn't my first language and I am no the writer. I am trying to improve myself and my writing skills everyday and I hope you like my articles.
I usually run my article in word document and it will show most of my grammar mistakes so I can fix them right away. And I am also using WordPress Proofreading option and it's kinda handy, but not powerful like word doc.
Run Through CopyScape
Run your content through CopyScape tool and make sure your article unique. You don't want Google to penalize for plagiarism.
Outreach
Did you mention some related blogs or people in your article? Send them e-mail and use social networks to mention about it. The might link back to you and you will get traffic instantaneously!
Edit and Update Your Content
After some time when you will comments and new ideas, just go back and review your article and add some new information there.
Just Write
And like Bugs Bunny says: "That it folks"! Sit down, open your laptop and just write
Hmm.. I wanted to write short article…Didn't work out. I will update it later with more in-depth information too!
If you are excited about new year and about my next stories please subscribe below for my newsletters and be on the top of my news. You also can follow me on Facebook, Twitter or Google+.
I hope you liked my article how to mastering your content writing and I will see you in next article: How I am doing backlinks and what is working and what is not.