Hey guys! I just came back from the retreat with NoHatDigital, and it changed my life! You don't know who they are? Probably you have been living under the rock for last couple years. 🙂  If you are interested in online businesses and in search engine optimization (SEO) then you should check them up.
About NoHatSEO and NoHatDigital
NoHatDigtal group used to be called NoHatSEO, and they started with only one great person "Hayden Miyamoto". He had interesting entrepreneurs background, and he have been creating businesses for ten years before he founded NoHatSEO community. The community has been providing information for free how to do search engine optimization and rank websites on the top of Google. 
Despite many other similar blogs, I found most value able information from NoHatSEO website since they are pioneer of this niche, and they showed awesome tutorials on their blog like:
How to do keyword research analysis.
How to compare top 10 competitors in SERP (Search engine result page).
How to build perfect PBN (Private Blog Network).
How to make small money niche websites and earn money every month.
How to find a clean expired domain for PBN or money websites.
In-deep test studies how to build backlinks.
They explained how Google Sandbox works and how long it takes to get website rank in Google.
They explained how to do on page and on site SEO.
And they introduced Internships and Private Training Courses (PTC) for readers!
Most of their community grown because of Internships and PTC courses that they offer.
Internships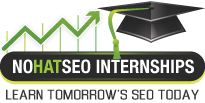 I think every five weeks they have been offering free Internship courses for readers. They have been teaching how to build money niche websites and rank them in Google. Perfectly each intern was able to build three niche websites for NoHatSEO in exchange of knowledge and experience. Community scaled fast, and NoHatSEO were able to offer many case studies for public since now they have many websites to play with. I think internship was a great way to start with online businesses if you are new and on a low-budget.
Private Training Courses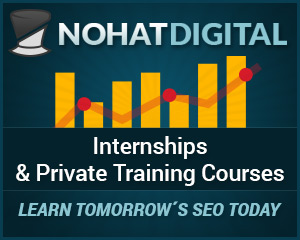 PTC courses were offering the same concept as internships, but participants were able to keep their niche website and make a monthly income. Courses weren't free, but they were worst it if you want to not only learn and get experience, but also make descent monthly income.
NoHatDigital and New Opportunities

At the end of July 2014, it was a time when NoHatSEO has to choose a new path to growing. They created new big project NoHatDigital, and now they are not concentrated in SEO world, but more about online business and teaching people how to become a new entrepreneur. They are still providing some Internships and PTC courses, but they are different right now from building niche websites.
Now NoHatDigital group has been creating different case studies and doing podcasts with various online business professionals.
And also they introduced first retreat in Valle de Bravo! They created the retreat for people to come over to their headquarter in Valle de Bravo, Mexico for a week to learn and work with them. I am not sure about exact numbers, but I think about ten people came over there to work with NoHatDigital in first retreat. Some of this people stayed there and became partners, and they are creating together different online businesses from scratch. If you are following NoHatDigital blog, then you probably know all of them.
My Learning Curve or Why I Stopped Everything and Went To Mexico
I started my path around June – July of 2014 and found out about community about the same time. I was busy at my 9 to 5 job, and I am usually skeptical to pay for some online courses, so decided to not go with their courses and continue my learning curve. And now I can tell it was a big mistake! I had the opportunity to learn so much in the short period and I miss it!
I spent a lot of money and time on my projects and test studies to find out exactly what works, and what not and I also have been working full-time at my daily job. I was already making around $500 per month in passive income, but it wasn't enough to live on this money. It was great and hard journey for me. I almost didn't sleep for last six months, and I had too much stress about my project at work. The same as many other people I was afraid that my project at work was going to the end and to be on the job search market again.
Fortunately for me, NoHatDigital were doing second retreat and decided just to sign up and let see if they will choose me. At the same time, my project at my work shut down, and I received the end date. The end date was exactly the same time when retreat was starting. My manager said they would transfer me to a different project, and I will keep my job.
I received an email from Hayden, and he invited me to come over for a retreat in Valle de Bravo. I was skeptical about going to Mexico and work with people who I don't even know. I was going back and forth, and then I said to me: What can happen in a bad situation? I will just lose some money and time. And on the safe side what I will get from the trip? Meet great people, learn a lot, find a new path and just enjoy my vacation. And Even if I will lose my job, I will able to find better one in 2 weeks.
Right away, I booked my round-trip airline ticket to Mexico City and sent an email back to Hayden to confirm that I am coming for the retreat. And guess what? It was best decision on my entrepreneurial path!
Journey To Valle de Bravo
As you know from the news Mexico isn't super safe country and especially the capital. I was a little bit nervous about going to Mexico city, and my friends were trying to change my mind because of the latest news. Do you have any idea what people from Mexico see on the news about USA? Shooting in schools every day, airplanes crashing every week and so on. I think each country have a bad reputation and stereotypes.
One of my good Mexican friends checked Valle de Bravo on the internet and said it should be safe because this city for rich people and for people who are going to retirement. And she was right! The city was safe and beautiful!
Here is some picture below of the Valle from helicopter. Isn't it gorgeous?
It was rainy Friday evening when I was driving to the Seattle airport to take the airplane to Mexico City and I had feeling that I forgot something as always. When I arrived to the airport and was going through checkout to get my boarding pass and the system asked for my passport! Passport!! What? Oh no! I totally forgot it at home! Good for me there were still couple hours till the flight and I drove fast to my house to get my passport. Ah.. Little bit of stress and after sleepless 10 hours I arrived to Mexico City.
The driver arranged by Hayden picked me up right from arrival door and then 2 hours later I was in Valle De Bravo. The first view on the bay was amazing, the city was really old and at the same time really beautiful. The roads were kinda rough because there were made from stones.
I Met Amazing People
Anyway I will stop writing about my flight and road trip and let's talk about NoHatDigital headquarter and the team. I arrived to the house doors and from outside it looks like simple typical small village house. But on inside it's very stylish huge mansion with swimming pool and hot tub outside.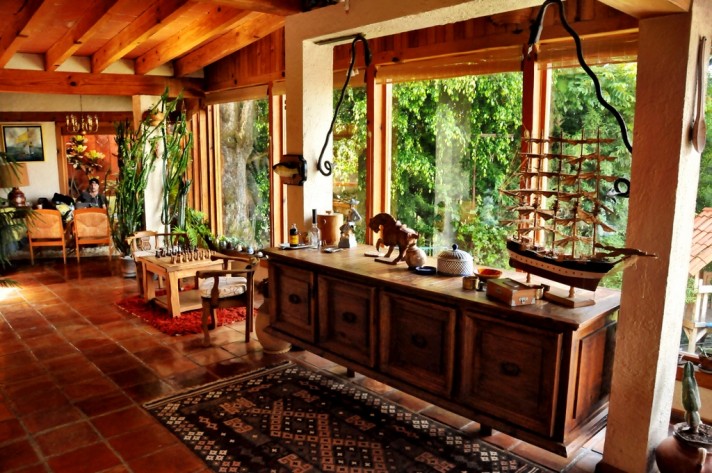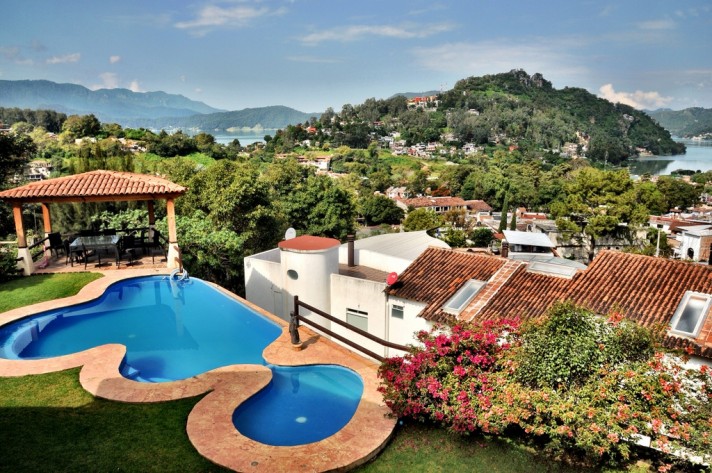 I met amazing people from NoHatDigital who were living in the Mansion. Everyone has a role and have their unfair advantages:
If you are looking to learn how to create business from scratch in 7 days then you can visit NoHatDigital website and check for another retreat opportunities! Right now they are offering to live and work together in their mansion. It's great opportunity if you want to change your life.
What Did I Learn in One Week
It was interesting experience. I didn't have any idea what to expect from the retreat and we were waiting till Monday to start. I will describe in short what we have been doing and only write about my major experience over there. We covered some parts of LevelUp course which Hayden released first 10 modules for free!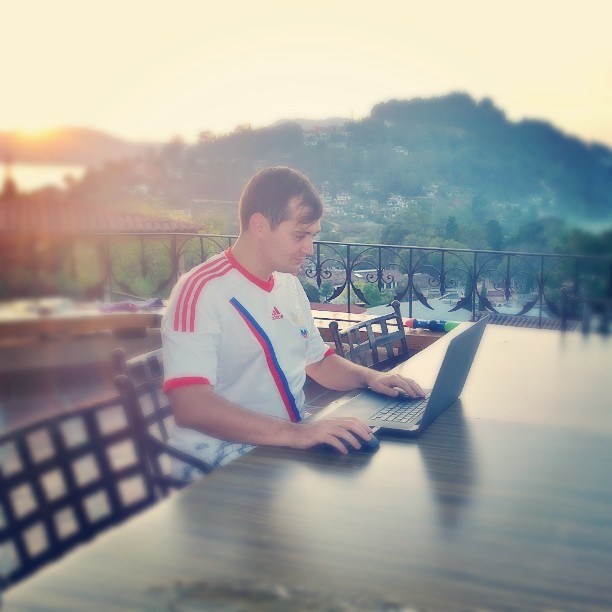 Monday
Monday in the morning we sat down at the gazebo by the pool with Hayden. He asked us what we would like to learn about. I was interested about creating new value-able business and other peers too. So we began with filling out a spread sheet where we can find out our unfair advantages.
Hayden created smaller version for public too. It's great exercises that everyone must do! It will help you to generate business ideas!
After each of us come out with list of business ideas we started analyzing them. We listed customers and their problems. I came out with 3 different group of ideas: green energy cars, software and new video game world. After I spent all night writing down all customers and problems and I came out with big list.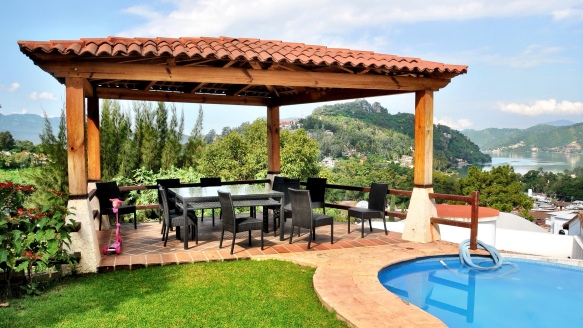 Btw. At the evening my work email stopped working and I was making fun: Ops… Looks like I just got lay off! But honestly I didn't know what happened exactly because my manager and project manager were saying everything should be fine.
Tuesday
On Tuesday we gathered in the house to go through and analyze each idea. We were surprised when 90% of our ideas went to garbage. There were many different reasons, but biggest 2 reasons were that we won't make good profit fast and hard to find customers.
It just amazing how you can brainstorm and validate your idea. I learned a lot from it.
I am and Hayden narrowed down 2 excellent software ideas. One of them was a plugin for WordPress and another one is software as a service (SaaS) project. There were some interesting ideas too, but this 2 were just perfect. I will start with developing plugin first and then will develop SaaS.
Plugin will take less time to develop and will help to me generate some monthly income in beginning so I will spend more time on another projects later.
Another thing about my 9 to 5 work. I received email from my contract agency with words: They want you back! Call us asap! I got it right away! Yeah, I got lay off even without notifying me and my manager. It just really ridiculous and unprofessional! I was little bit mad and kinda happy! Now I have more time to work on my projects. After I figure out that my old project got extension in last-minute after they terminated my account. Well at least I will have full-time job when I come back.
Wednesday
To validate your business idea we need to get customers. How to do it? Easy! Create lead pages with unique offer (lead magnet) where people need to op-tin with their email to get the offer. After we created couple lead pages for A/B testing, placed Facebook ads and Mike helps us to narrow down Facebook audience to get cheaper conversion.
We left our ads for couple days to run while we were doing competition analysis and building competitors funnels in spreadsheet to see how much money they are making per visitor. Also we learned how to remove some steps to improve conversion rate and get bigger profit.
Thursday
We were working again on competition analysis. We went through each competitor funnel for each business idea and analyzed it.
After playing with different ads and lead pages, I found out only one of 3 lead pages were converting well and I also shut down some ads that weren't performing great. At the end I was getting almost 50% conversion rate to get my plugin! Isn't it great! Only one bad thing that price per conversion through Facebook wasn't great. Probably need to adjust audience and try other advertisement platforms like: Google, Bing, Twitter, LinkedIn.
The biggest lesson of the day learned! Testing, testing and again testing!
 GlassBoard Friday 
Hayden showed to us one of the online business models and how we can create online business service, outsource everything and in 6 month go on retirement.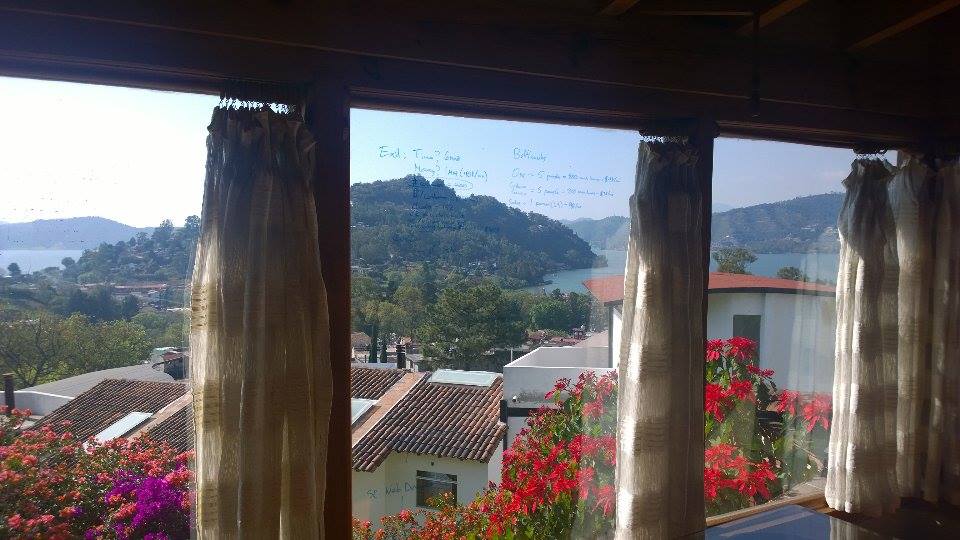 We also were working on our exit strategy for our business ideas and how we can outsource our projects.
Saturday & Sunday (Q & A)
We went to the waterfalls and eat the best tacos in the world. Everyone who visit Valle de Bravo and tried this tacos will agree with me!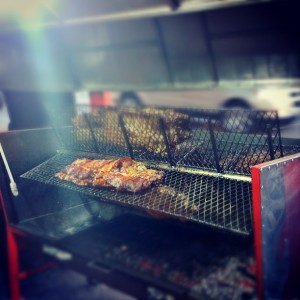 Basically we spent the weekend working on our business ideas and asking Hayden and his team questions regarding our current issues and so on.
Me, Casey, William and Maureen formed mastermind group and we will sync every 2 weeks though Skype, so we can help each other in our entrepreneurial path.
Every Story Has an End
But in my case it just the beginning! I said goodbye to NoHatDigital team, but I will come back to visit them and I will work together in future with them too. Thank you Hayden, Mike, Scott and Max for helping us and I learned a lot from you guys! It was the best learning experience in my life!
On Monday I took a taxi back to airport in Mexico City and caught my flight back to Seattle!
My Future Plans
I was really excited to go back to Seattle and start working on my dream!
Do you want to find out when I will quit my job and put all my time on entrepreneurship path then subscribe for newsletters below and be on the top of the news or just follow me on the Facebook or Twitter!