Hey guys, I am at the same situation as everyone else who is self-employ or beginner entrepreneur having problems with taxes. And a lot of questions! Where to start?How to file? And what you can you deduct to maximize your return. I spent a lot of hours of research what I can do, and I can't deduct. And I will help you here with it!
And If you have a business in US then depend on you company structure you need to pay taxes either quarterly or annually. In my case, I decided to pay only annually to save three other days from preparing the taxes.
I will go step by step with examples on how to maximize your tax deductions from a $100k business.
Let's start!
15 Business Tax Deductions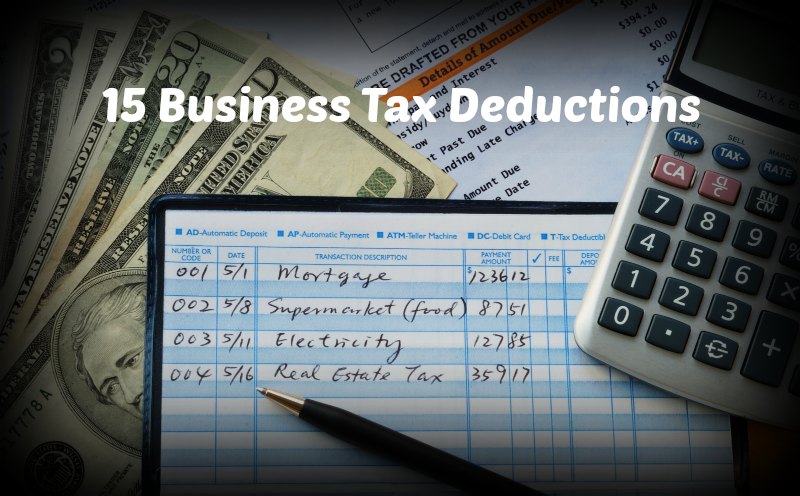 The primary rule of business expenses is to avoid the hobby loss rules. Your expenses should be less than your income.
Startup Expenses
If you just started your business, then you will have startup costs. You need to pay for advertisement fees for marketing and so on. IRS allows you to write off up to $10k of your startup costs, but in the first year you only can write off $5k and then rollover left over to next years.
Working From Home? Home Office Deductions!
If you are working from home, then you can use home office deductions! Don't be scared of home-office rules. IRS make it complicated, but it's pretty easy when you put everything on the spreadsheet and write everything down.
This is the great way to save money on rent or mortgage that you are paying every month. You can deduct a percentage of your rent, utilities, home and renter insurance, maintenance cost and etc. IRS allows you to calculate yourself home office expenses or just use $5 for every square foot of office space, up to 300 square feet.
Let's take an example.
Rent
You have a 900 square feet 2 bedroom apartment, and you are using one of the bedrooms primary as a home office. And the room is approximately 15 by 12, and this is equal 180 square feet. This mean you are using 20% of your house apartment space as office.
The rent or mortgage can be variable in the place where do you live, but in my area for two bedroom apartment you will need to pay around $2000 per month. And 20% of this will be $400 per month. You can deduct $4800 per year from your home office.
Utilities
Every month you are paying for electricity, water, sewage, garbage, and gas. Also, other expenses can include home owners association fees, homeowner insurance, pool and yard maintenance and so on. Btw, Internet and a phone aren't utility costs; it's communication expenses, and I will talk about it later below.
Let's say you are paying another $200 for your monthly bills and you need to calculate home business expense with the same 20% percent. You end up writing off another $480.
In total you can write off $5280 from your income instead of just using $900 ($5 * 180 sq.ft) if you will use standard deduction method. Not bad, right?
The primary rule here is to use the space only for business and not for personal use.
Computer and Office Equipment
Paying for Software and SaaS Subscriptions?
Did you pay for some software or paying a monthly subscription for some SaaS service for you business? Then it's can be considered as utilities or office supplies.
For example, I paid for some desktop software like Long Tail Pro, Scrapebox and had monthly subscriptions to Moz, LeadPages, and DollarPhotoClub. This is great software and services that I am using for my online venture!
Let's say you are paying around $200 per month for this. This is another $2400 deduction from your business income.
Have a Website? Deduct Website Expenses!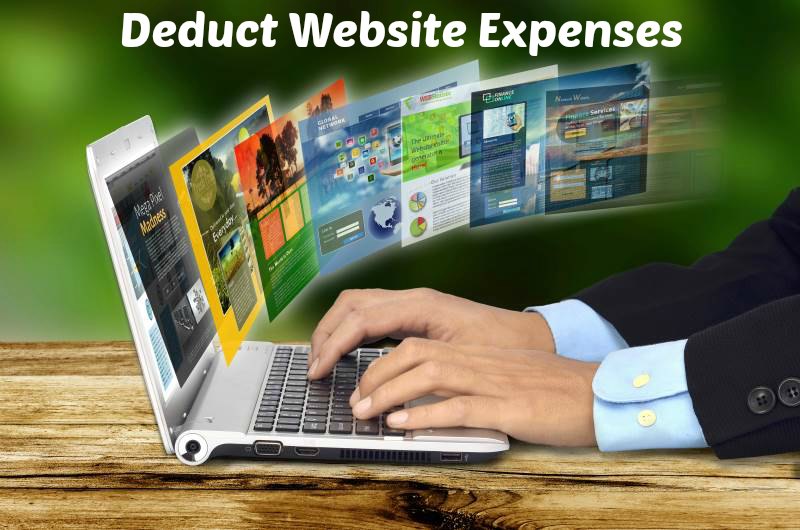 If one of luckiest guy who own a website or multiple websites for your business then you can deduct website related expenses! This is a little bit tricky, but don't worry I will make it easy for you to understand!
Domain
If you are buying a domain name, then it can be considered as your inventory or business property. When you acquired it, you can deduct 100% from you business income. And when you will sell it then the money you get will go into your income.
Let's say you have one website and you paid $10 for domain registration. In my case, I bought more than 30 domains and for one of them I paid over $1k.
Deduct Your Hosting Expenses
If you have website(s) then you are paying for hosting service. You can deduct 100% of your hosting expenses and claim it as office supplies, or it can be considered as paying for utilities.
Let's assume you are paying $100 per year for hosting and deduct then deduct this amount.
Website Design, Theme Templates, Plugins
Did you pay for some logos for your website through some website services or hire some from 99designs? Again you can deduct it, but you need to claim this into the freelancer fee category.
If you want your website shine and where people can have great user experience, then you paid for the theme template and some useful and unique plugins.
Let's take my examples again what I paid for.
1. I spent around $50 for a website template, and I just love it!
2. I bought couple plugins for my website, and I can't live without them. I bought OptinMonster to increase my optin conversion rate and collect more emails from readers. If you want to build a community for your blog or website, then you should check it out OptinMonster here!
I also purchased SumoMe plugin that has many different features like social sharing buttons which you can see on the left of the screen, heat-maps, optin features and many more.
Let's say you spent around $300 for this.
Below you is a secret way how you can deduct a significant chunk of $ from you taxes and make more money from it. Unlock the special bonus content by sharing the page!
Paying to Freelancers? Another Business Expense!
If you are business owner then you for sure paying to freelancers (designers, writers, lawyers, VAs and so on), and you can deduct all fees you paid to them.
For example I paid to designers and writers which I hired through Elance.
Let's say you paid in total around $2000 to freelancers and deduct it from you business income.
Just a note: if you paid more than $600 to one of your freelancer then you required to issue 1099 for to him for tax purpose.
Driving to Meet Your Clients? You Can Deduct Your Car
Do you have a car? Are you using it only for your business purposes then you can have 2 deduction ways:
Standard deduction: You can deduct $0.56 per mile which you drove on your car. Simple and works good for you.
Itemized deduction: You can deduct all expenses which you paid to you use your car like: Lease Payments, Taxes, Gas, Insurance and Maintenance and so on.  The only thing that you need to keep every single receipt from what you paid. Otherwise it's better to use standard deduction.
If you use your car for your personal use and for business then you need to have all data written down and receipt when you have been using the car and how many miles did you spend.
There is another government bonus which you can take advantage. You can buy new car and Congress offers special tax incentives if you buy SUV or pick-up truck. And you can write off up to $12k in first year for normal car and much more if you purchased SUV or pick-up truck.
In my case I didn't use the car for business and I didn't claim it since I am working from wherever I want.
Let's take example if you use your car for business related expenses and drove around 4000 miles last year. Then you can take standard deduction and cut another $2120 from you business income.
Communication Services
Here you can claim your home phone, cell phone and internet bills.
If you have cell phone and internet only dedicated to your business use then you can deduct 100%. Otherwise you need to calculate percentage of time you are using you are using them for your business.
Let's say you combined bill is $200 and you used 50%/50% between personal use and business use and you come up with another $1200 deduction.
Business Travel Expenses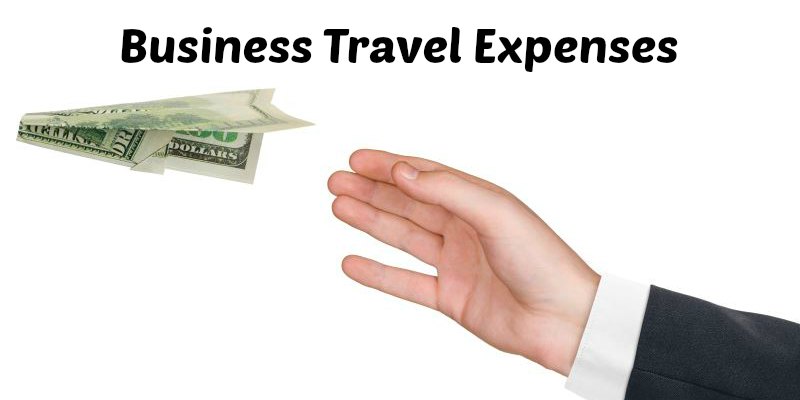 Ok, this is when it gets tricky.
If you are traveling only for business purpuse then all expenses like tickets, hotel, taxi you can 100% deduct. Otherwise you need to split cost which was for you business and personal trip.
For example you went for business trip from Seattle to San Francisco and stay in the hotel for a week, but after you went San Diego for another week for vacation. Then you can only claim expenses which occurred between Seattle to San Francisco and one week in San Francisco.
Meals usually only 50% deductible and you also need to save receipt.
Let's say you went for couple conferences last year and spend in total $2000.
State and Local Taxes
Did you pay any local taxes? Then you can deduct full amount from your business income.
In my case I didn't have any state or local taxes.
Stock Investments
I bet you played or playing on stock market. Did you lost money while playing on the stock market? If yes then you can write off up to $3000 per year of loss and spread out $3k to every next year.
Let's take my case where I lost money before on stock market and I able to write off $3k.
Self-Empoyment Tax Deduction
You know as employee you will need to pay for Medicare (1.45%) and Social Security(6.2%) taxes. And of course because you are also an employer then you will need to pay double of this! You will need to pay 15.3% of your total business income, but here is interesting bonus if you have business. You can write off half of it from your income after you already paid 15.3%.
Also if you made over $200k then you need to pay extra 0.9% for Medicare Tax.
Tax Deductions for Homeowners
Mortgage Interest Tax Deduction
If you are lucky person or unlucky 🙂 who own a house then you can write off interest on your mortgage.
IRS allow you to deduct interest on up to $1.1 million of first- and second-home mortgage. Also you can write off property taxes which you paid.
You also can rent your house to up to 14 days per year and this income isn't taxable.
Let's say you are have a house cost around $500k and this your first years when you are paying almost only interest for it. Then your mortgage and taxes coming out around $30k per year. You can write off this from your income!
Home Improvement Tax Deductions
This is category where people starting to use more often. The rule here is you can claim 30% of what you spent for improvement such is solar panels, wind turbines and etc plus including labor cost.
If you bought and install solar panels which cost around $25k then you can claim $7.5k. But let's not consider this because not everyone will spend so much money for house improvement.
Medical and Health Insurance Tax Deductions
Deduct your Health Insurance
You can deduct 100% of your Premium Health Insurance. I paid $2700 last year for insurance and deducted from my income of course.
Deduct Your Medical Expenses
You can deduct your medical bills, but only if your medical expenses exceed 10% of adjust gross income or 7.5% if you're 65 or older.
Contribute to HSA Plan
You also can contribute to your HSA Plan and deduct 100%. If you are single then you can contribute up to $3300 per year or $6550 for family.
I don't have HSA account and I didn't contributed anything there, but if you did then it's great way to deduct couple grands from your business income.
Paying for School?
Outstanding Loan
If you are unlucky person who have outstanding student loans, then you can write off up to $2,500 in interest.
Tuition and fees
Do you have children and you are paying for their tuition and fees then you can write off up to $4,000.
Neither this 2 was applying for me. But I bet there many of you who use it and get benefits from it.
Got New Gig?
1. If you was looking for new job or client then you have job-hunting costs associated with it. As long as you're looking for a new position in the same kind of work. Then you can deduct job-hunting costs including travel expenses such as the cost of food, lodging and transportation, if your have been traveling away from home you home and spent there overnight. Such costs are miscellaneous expenses and if cost exceed 2% of your adjusted gross income then you can deduct 100%.
2. If the new job is at least 50 miles farther from your old house than your old job was, then you can deduct the cost of the move even if you didn't itemize expenses. You can deduct cost of moving and wrapping tools and if you drive your own car, you can deduct 23.5 cents per mile for a 2014 move, plus parking and tolls.
Not in my case. Put who know about my readers.
Invest In Retirement Plans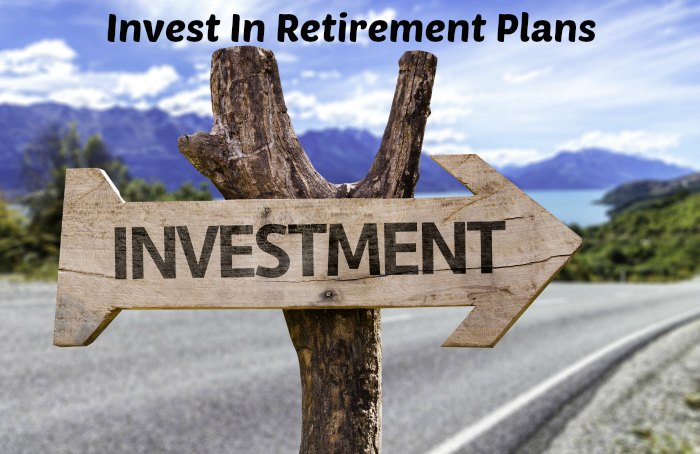 You know people saying that you need to think about your retirement earlier and start investing money into 401k and ROI.
Investment Into 401k Plan
From IRS website you can invest up to $17.5 + 20% of the income and write off against your taxes. You as the employee can contribute up to $17.5k in 2014 ($18k in 2015) and as employer you can match up to 20% of your net income!
If you are 50 years old or over, then your limit as an employee raised from $17.5k to $23k.
Consider to Invest Also Into ROI
You can also invest into ROI up to $5.5k or $11k for you and your spouse. If you are 50 or over then it rises to $6.5k.
Give Your Money to Families
Here is another interesting tax deduction trick.
You can give away money to your relatives or family. The law allows you to give up to $14k to any number of people per year per person and not worrying about the gift tax. Also if you are married then your spouse can give to another family member the same amount.
For example you have 2 children and they are married. Then you can give up to $56k to your children and in-laws.
To avoid them to pay taxes on money you gifted to them then the amount should be less than $10k. So you can write off up to $40k without paying taxes for it!
I am interested how it works when you gift $40k to them and each of them gift to you back $10k. Then both of you can cut taxes.
I don't think it's legal and want your opinion about it. Leave your comment below what do you think about it.
Personal Tax Deduction
Oh yeah there is a personal exemption: $3,950 per person. If you're married with one child, that's $10,950. It's standard for everyone and no surprise here. 😉
Conclusion
Alright! I hope you guys saw my bonus content above and love this idea. I will use it now for each year!
At the end I must say I use TurboTax software to calculate my tax return at the end with a guide that i described here because it's easy to use and I have been using it when I had only my full time job.
Please leave a comment if you have any suggestions and another tips on tax deductions! Don't forget to sign up for my newsletters below and follow me on Facebook, Twitter or Google+d!
In next post I will announce my plugin and yes, it's ready and I set it up for testing on all my niche websites!